Sorry, been busy at work and not had time to post.
here are my cards for day 2,3,4 and 5 at
Bugaboo's birthday bash
Day 2 of the birthday bash at Bugaboo was a sketch but they want to see 3 of something on your card.
I have use
heels - daisy
for my image and and added 3 stars to one corner and 3 stars on dots to the other.
Day 3 of the birthday bash was to use Black and white with a pop of colour.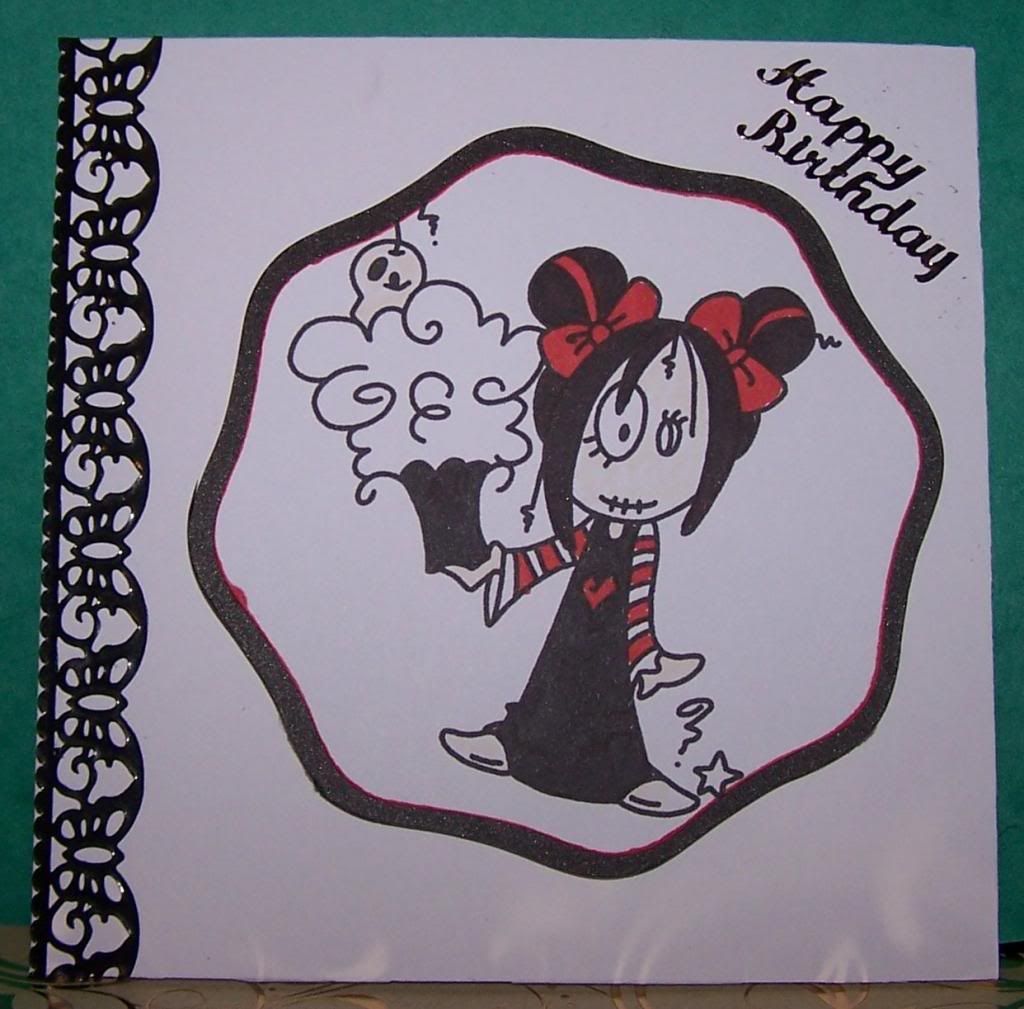 Day 4 and it was time for bingo or pick 3 in a row and they also gave you a free digi to use if you liked.
my row is bugaboo image - pink - bling. I have made this card so it can open at the front and back to add a gift card.
I'm not a big bling person but have added a pink gem to each corner of the envelope.(hope this counts)

Day 5 and its time for a laugh so make a funny card.
these cards have been entered into Bugaboo birthday bash challenges.